With Halloween coming fast, we know you've been too busy to think of an awesome costume to this weekend. We came up with a few costume ideas inspired by our favorite strong women in film, tv, and music. It's a good mix of glamour girls and tough cookies and we've ordered the list from easiest to hardest based on makeup skill level. We're sure you'll find the perfect costume before time runs out!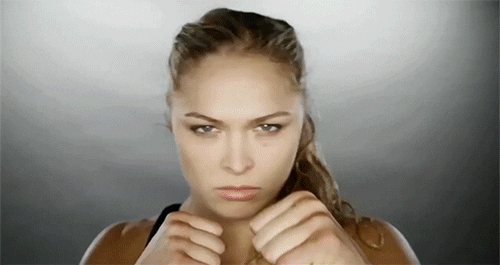 1. Ronda Rousey
You hit like a girl! So why not be the UFC Women's Bantamweight Champ, Ronda Rousey? She's our easiest Halloween look but probably the most bad***! Since she doesn't wear much makeup in the cage, perfect your skin with the LA Girl BB Cream and the LA Girl Pro Conceal, then blend it all out using the Creme Blending Sponge. Add subtle contouring to warm up your face with the LA Colors Contour Palette, then to softly define your eyes apply LA Girl Booming Lash Mascara. To finish off her look, wear matching workout top and shorts, a big gold championship belt, and workout gloves. For some extra fun, carry a purple lipstick like the LA Girl Matte Flat Velvet Lipstick in Love Triangle so if you face an opponent you'll be sure to leave a mark!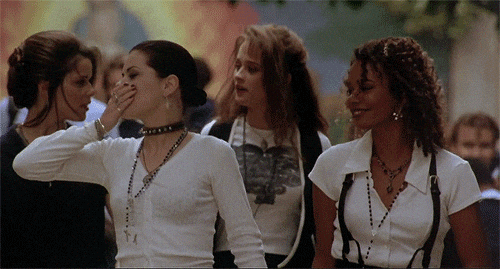 2. The Craft
A classic witch has been done over and over again, so why not be a 90s teen witch like the girls from The Craft? Start off by lining around your eye in black liner, your lashline, tightline, and waterline with LA Girl Glide Gel Liner in Black Magic (so fitting!) and smudge it in with a Definer Brush. Next, shape and define your brows with powder darker than your natural shade with the LA Colors Brow Palette. Lastly our favorite part, lipstick! You've got your choice of a grungy brown like LA Girl Matte Flat Velvet Lipstick in Runway, a deep red ombre combo of Jordana Lip Liner in Merlot and City Color Be Matte Lipstick in Red, or go all out black with LA Girl Matte Flat Velvet Lipstick in Raven. A white button up, plaid skater skirt, and black choker necklace complete the bad witch school girl look. Complete your coven with 3 magical friends!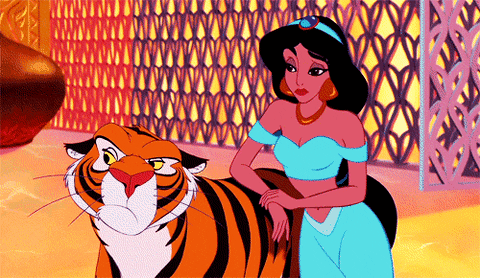 3. Princess Jasmine
Jasmine has been a childhood hero for many girls, and though she's a princess, she's tough and "not a prize to be won!" To get her ultra glam look,  emphasize your eyes with a sultry Arabic inspired makeup. We love the LA Colors 12 Color Eyeshadow in Tropical Blue to get her signature teal color, but be sure to prime your eyes first! Define your eyes with an extended winged eyeliner using LA Girl Fineline Liquid Eyeliner. Line your waterline with your choice of black, gold, or even more teal with the LA Girl Glide Gel Liner Pencil. Top it off with flirty, fluttery lashes like the Christina #43 falsies. Teal harem pants and a jeweled headband finish off the look, oh and if you've got a cat named Raja you've won the costume contest!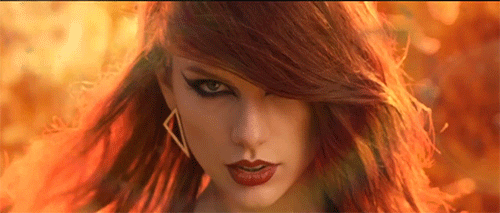 4. Taylor Swift in "Bad Blood"
We love all of Taylor Swift's (and all of her friends') makeup looks in the music video for "Bad Blood", but this fiery, smoky look is our favorite. Start your smokey eye with a layer of the LA Girl Gel Liner Kit blended on your lids as a base. Next pack on black eyeshadow from the LA Colors Smokey Palette, blend it and wing it out into smoky eye. Build up a thick wing by using the LA Girl Mark My Eyes Liner. Grab the Jordana Black Eyeliner and line your tightline and waterline. To finish the look, line your lips with Jordana Classic Red Lip Liner and top it with LA Girl Matte Flat Velvet Lipstick in Relentless. Grab your black high waisted shorts, bra top, and red wig, then finish the look with black harnesses and about 20 of your girlfriends. Get ready for an explosive night!
Got more awesome ideas for Halloween costumes? Let us know in the comments and share your Halloween looks with us on Instagram @SimplyMakeupOfficial! Have a fun and safe Halloween weekend!